Year 7 Intake Information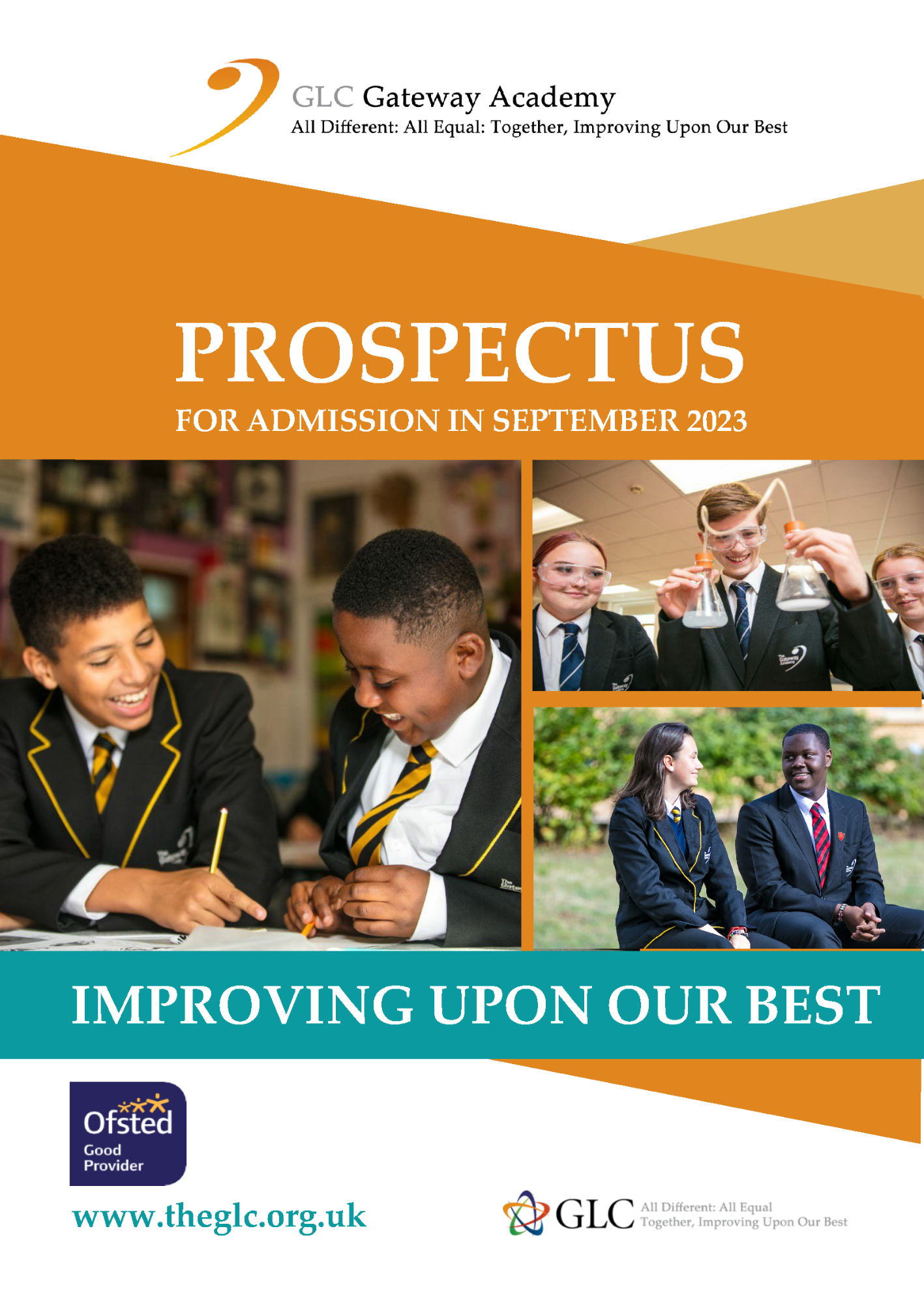 Welcome Letter to Year 7 September 2023
Dear Parent/ Carer
Re: Welcome to The Gateway Academy
It is with great honour that we welcome your child to the Gateway Academy. Your child is joining a committed, supportive and ambitious Academy that is determined to ensure the young people within our care are given every opportunity to reach their potential in every aspect of their lives.
It is a tremendous privilege to be the Head of School at The Gateway Academy for nearly eight years and to work with such a passionate, hardworking and dedicated Gateway Learning Community. I am delighted that we are fully staffed across all areas of the Academy and have a highly experienced, talented teaching team. Our current students are doing remarkably well and every year group is excelling. We are excited to see our students progress from Year 7 all the way through to Year 11 and expect all year groups to go from strength to strength in the coming years.
We are aware that the five years your child will spend with us will provide a foundation for their future. It is imperative that all students and parents/carers are on board with our Behaviour Policy (http://www.theglc.org.uk/170/key-information/category/1/key-policies) and we have a joint commitment to support our young people to develop as high achieving, resilient, healthy, aspirational, caring and fulfilled members of society. As a result, if you do not feel that your child can commit to our Behaviour Policy, please liaise with the Local Authority regarding an alternative educational provider. We set the highest standards at the Academy and do all within our power to ensure the young people within our care reach their full potential.
We are incredibly proud of our transition for our Year 7 students that includes:
A one-week summer school for our new Year 7 cohort.
A laptop scheme – this will give all Year 7 students access to a personal device that will support them to fully access the curriculum and become independent learners.
Parental GCSE Focused Classes - the opportunity for you to gain knowledge of the revision strategies needed to support your child throughout their time in secondary provision.
More details, will be sent to you in the coming term regarding all of the above.
We understand that your child might be feeling nervous about joining the Academy, particularly if they did not have the opportunity to tour the Academy last September and meet our staff. Please have a look at the following clips to get a flavour of what being part of the Gateway family truly is.
Details of this letter, together with a very large quantity of information can be found on the Academy's website. Please feel free to visit the Academy's website regularly for updates.
If you require any further information, please do not hesitate to contact Miss O'Dwyer via email at siobhan.odwyer@theglc.org.uk or telephone 01375 489000.
Yours sincerely,
Mrs G McLaughlin
HEAD OF SCHOOL