Health and Social Care
---

Curriculum Overview
Students will explore how individuals develop physically, emotionally, socially and intellectually over time and investigate how various factors, events and choices impact individuals' growth and development. They will also be learning which health and social care services are available as well as identifying why people might need to use these services. They will also discover who is involved in providing these services and exploring what might stop people from accessing the services they need. Students learn what 'being healthy' means to different people and explore the different factors that might influence health and wellbeing.
Intent
Health and Social Care develops students' understanding of human development and the holistic nature of healthcare provision supporting students to become compassionate, intuitive and active citizens.
Implementation
Teachers will:
Plan and deliver lessons to develop the skills necessary to produce original work as students develop their comprehension of baseline topics through case study reviews;
Provide opportunities for students to learn to talk critically about the differing health approaches;
Ensure the curriculum is focused on the progression and continuity of skills over time to help students to develop skills and techniques in essay writing and health assessments;
Design activities and ways of working that focus on students improving upon their personal best;
Celebrate students' work through classroom displays, student presentation and essay writing;
Provide opportunities for students to work in groups to foster confidence and creative approaches to tasks;
Put students at the core of all our work and aim to foster a sense of enjoyment, fun and self-analysis;
Develop imagination, commitment, creative thinking and self-discipline;
Plan and deliver a curriculum that is inclusive for all students.
Impact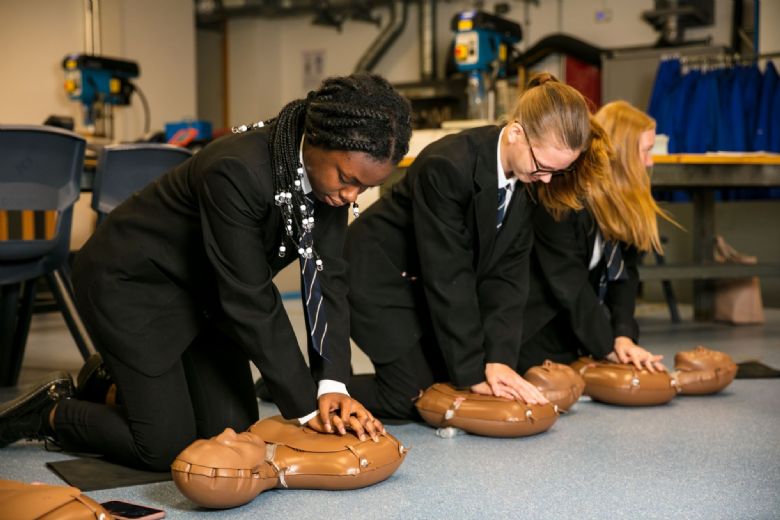 Students will:
Have a life-long passion for understanding and supporting the needs of others;
Assess and successfully address the needs of others within a range of different scenarios;
Have a sense of ambition into a career path within the Health and Social Care sector;
Have the skills, knowledge, understanding and personal qualities to fully care for others.
Staff