Google Classroom
---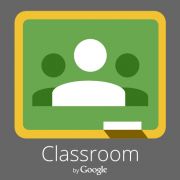 At the Gateway Academy, we use Google Classroom as our primary means of setting assignments for students to work independently and collaboratively, both in school and at home.
Students can access work on their PCs, laptops, tablets and phones via their Academy Google Drive.
Once students are given their Academy Google login details they have access to a wide range of apps to produce assignments, share and communicate with staff with clear deadlines set via their Calendars.
Students need to download the free apps on whichever device or devices they want to use, they will then have access to all of their work, going back to the start of each academic year. It means a piece of work is always stored electronically to go alongside work completed in class.
For further info please contact Mr Zeffie [david.zeffie@theglc.org.uk]
Click the attachment to access a Google Classroom user guide