Design and Technology
---

Curriculum Overview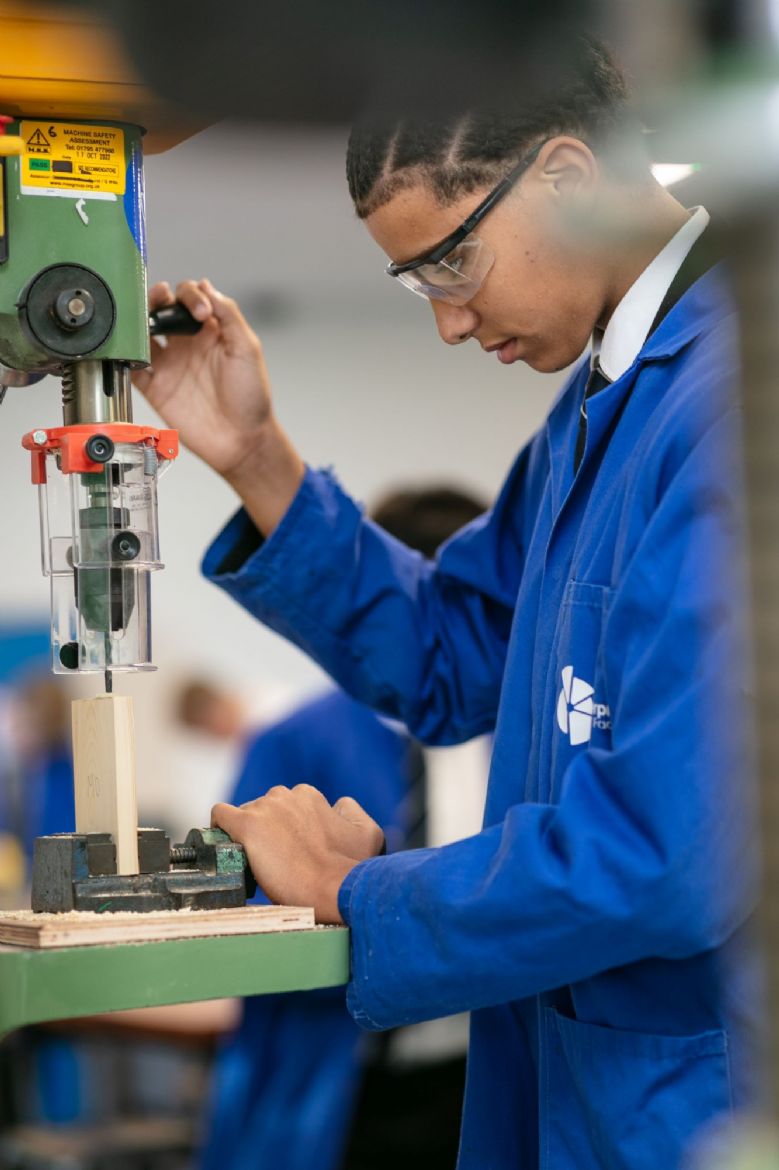 Design and Technology will prepare students to participate confidently and successfully in an increasingly technological world. Students will gain awareness and learn from wider influences on Design and Technology including historical, social, cultural, environmental, and economic factors. Students will get the opportunity to work creatively when designing and making and apply technical and practical expertise. Students will study core technical and designing and making principles, including a broad range of design processes, materials techniques, and equipment. They will also have the opportunity to study specialist technical principles in greater depth.
Intent
D&T builds upon one of the earliest forms of creativity, to develop craftsmanship and resourcefulness in order to solve real and relevant problems.
Implementation
Teachers will:
Plan and deliver a scheme of work across technology disciplines that develops students' creative, technical and practical expertise needed to perform everyday tasks confidently and to participate successfully in an increasingly technological world;
Teachers planning will:
Focus the planning on the implementation of the design and manufacturing process through increasingly complex and challenging projects as students' progress through school;
Ensure students develop the skills to plan and execute a project from beginning to end;
Ensure students develop the skills to follow written and verbal instructions;
Ensure that students always work safely;
Whenever possible teach the necessary theoretical knowledge through practical application and expert modelling;
Engineer opportunities of students to work in teams as well as independently;
Inculcate an appreciation of quality craftsmanship, design and functionality sometimes within a cultural and historic context;
Provide opportunities for students to learn to effectively communicate their design ideas and increasingly make use of technical language to critique, evaluate and test their ideas and products and that of others;
Impact
Students will:
Have a life-long passion for the subject and will want to achieve well;
Plan and successfully execute practical DIY tasks at home;
Have sense of wonder and enquiry about the technological world;
Have the skills, knowledge, understanding and personal qualities to fully realise a design brief;
Have a greater understanding of the world and environmental issues humanity faces.
Staff
Curriculum Map