Computer Science
---

Curriculum Overview
Computing is well resourced with multiple computer suites, including up-to-date machines and a range of coding software. Resources are available to all staff and students in recognition of the fact that computing and ICT permeates every area of the curriculum. Students will have the opportunity to use a wide range of software, including 3D animation, Python and Scratch.
Students are taught a range of skills from simple word processing, file management and keyboard skills, as well as learning to use a programming language to solve particular problems.
Intent
Computer Science develops students' computational thinking, problem-solving and their ability to be creative, equipping them to become critical thinkers in a constantly changing world.
Implementation
Teachers will:
Plan and deliver lessons to ensure that all students learn the importance of being responsible and safe online, understanding the legal and moral implications in order to minimise the risk to themselves and others;
Ensure the curriculum is focused on the progression and continuity of skills over time to help students develop skills in coding for a range of practical and inventive purposes;
Develop effective pedagogy to teach students with their own or shared devices; both in class and remotely;
Ensure the curriculum planning covers appropriate software packages such as Microsoft Office and Google Suite;
Ensure that real-world practical application and career guidance are at the heart of the delivery;
Embed opportunities for students communicate their ideas and processes;
Carefully monitor students' progress against key milestones and take swift actions to support those who fall behind;
Celebrate students' work through classroom displays, school exhibitions and competitions throughout the GLC and the wider community.
Impact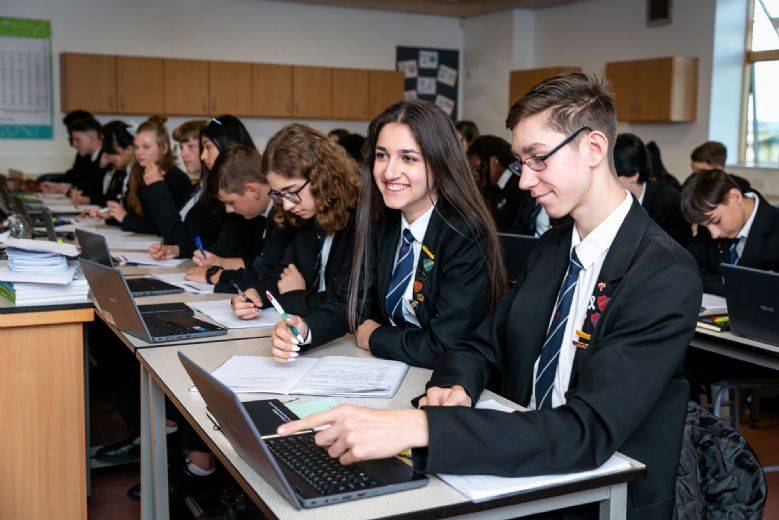 Students will:
Understand and follow the E-Safety rules and to keep them safe online in order to be a responsible and respectful digital citizen;
Be confident when using applications, programmes and in various settings throughout their lives;
Have a 'can do' attitude when engaging with technology and its associated resources;
Have the skills of a digital citizen and as a result, will achieve well.
Staff