Our Alumni
---
Welcome to the Alumni section of the website.
The alumni community has been set up to develop and foster lifelong relationships between the Academy and our former students and staff.

Keep in touch
We would like to be able to contact all former students by email. Please complete this Google Form https://forms.gle/ckiN2psFkv1h3jd58 so we can find out what you are doing now. You can also contact us via email at admin@theglc.org.uk or alumni@theglc.org.uk

Help with careers events
The Gateway Academy runs a comprehensive Careers programme for all year groups and we welcome help from former students.

If you would like to offer help with a Gateway Academy event such as our Careers programme or interview scheme, or if you could offer a work shadowing day or a work experience placement we would like to hear from you. Please contact us via email at anna.fuller@theglc.org.uk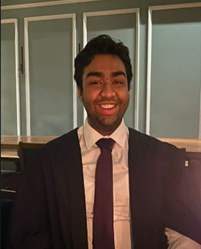 Abiaz Afzal [2015 -2019]
Hi, my name is Abiaz! I graduated from The Gateway Academy in 2019 with 9 GCSEs. I went on to study A-levels in Maths, Further Maths, Chemistry and Biology at the London Academy of Excellence, Stratford. From there, I moved on to study Medicine at The University of Cambridge.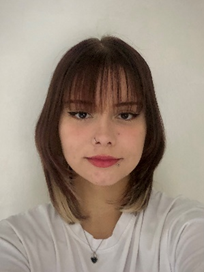 Lilie De Breuk [2015 -2019]
I'm Lilie and I graduated from Gateway in 2020. I went on to study History, Spanish and Art History at the London Academy of Excellence at A-Level where I achieved A*A*A . Currently, I am at the University of Sheffield where I'm studying Japanese Studies BA. In a time when diplomacy is growing more important by the day, I want to help bridge the gap in communication. In the future, I wish to be involved in translation or interpretating of some sort to achieve my goal.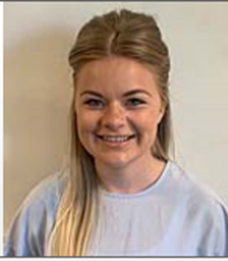 Danielle Robertson [2008 – 2013]
Hello my name is Danielle Robertson, I am a former student of the Gateway Academy, class of 2013. The options I chose to study were: BTEC Dance, GCSE PE and GCSE History. Once completing my exams for a number of subjects I was able to pick up additional subjects, resulting in me leaving the Academy with even more qualifications. These additional subjects were GCSE Dance and Further Maths.
After leaving the Gateway Academy I went to the local college Palmer's. Here I studied A Level Maths, A Level Dance and BTEC Sport and Exercise Science. During both my GCSEs and A Levels, I began to explore career paths which were related to the subjects I enjoyed. From this I decided I wanted to take my passion for sport and exercise further. I began the progress of university applications, and found myself being successful in five applications. I accepted my offer from Canterbury Christchurch University in Kent, to study combined honours in Sport and Exercise Science & Physical Education, over three years. I was the first member from my family to have finished college, let alone graduate from university. This was and still is one of my proudest achievements.
I loved university and all it had to offer. I found that I had grown as a person and learnt so much about myself as a person, I became more independent and self-sufficient. During my time studying at university, I really enjoyed the aspects of teaching and learning. It was through this that I had decided that I wanted to pursue a career in teaching.
During my teacher training programme, I found myself beginning to fully reflect on my time at school as a student. It was then that I realised how much of a long-lasting effect Gateway had had on me, and how the staff there had contributed in making me the person that I am today. I guess you could say that I had taken it for granted as a student, but now as an adult I am fully able to appreciate the way in which the staff were willing to give up their time and really go above and beyond in supporting us.
The memories that I have of my time Gateway as a student are truly amazing and so special to me, my friends and I still talk about them to this day, looking back and laughing. I am truly so grateful for everything that the Gateway Academy has done for me, and I can honestly say that I am the person that I am because of the hard work and endless dedication that the staff gave. They encouraged me to be kind, be respectful, to be brave and to always dream big.
Then, six years after leaving the Gateway Academy as part of the class of 2013, I returned as a Maths and PE teacher. I am so beyond proud to work with such amazing people, and I hope to inspire our students in the same way in which my teachers inspired me.